Winner in 2012 Samsung's Global Research Outreach Program!
Saturday, 01 September 2012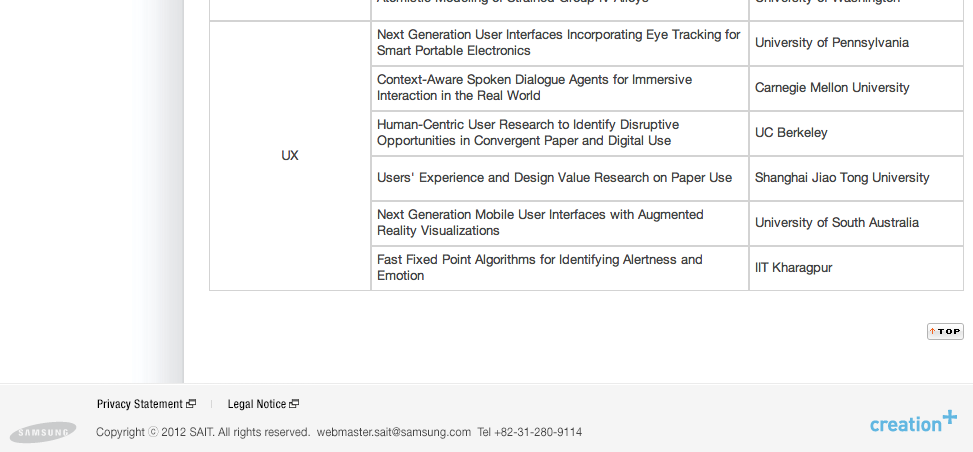 Samsung's Global Research Outreach program, open to leading universities around the world, is Samsung's annual call for research proposals.
Magic Vision Lab was among the 2012 winners for our proposal "Next Generation Mobile User Interfaces with Augmented Reality Visualizations" (together with Jun Park, Hongik University). We will receive significant sponsoring from Samsung for one year, with a possible extension of two more years.
Other winners include labs from MIT, Stanford University, UC Berkeley, Carnegie Mellon University, University of Oxford, and King's College London.
[Announcement on official Samsung homepage]