Activities at the 14th Virtual Reality International Conference Laval
Friday, 30 March 2012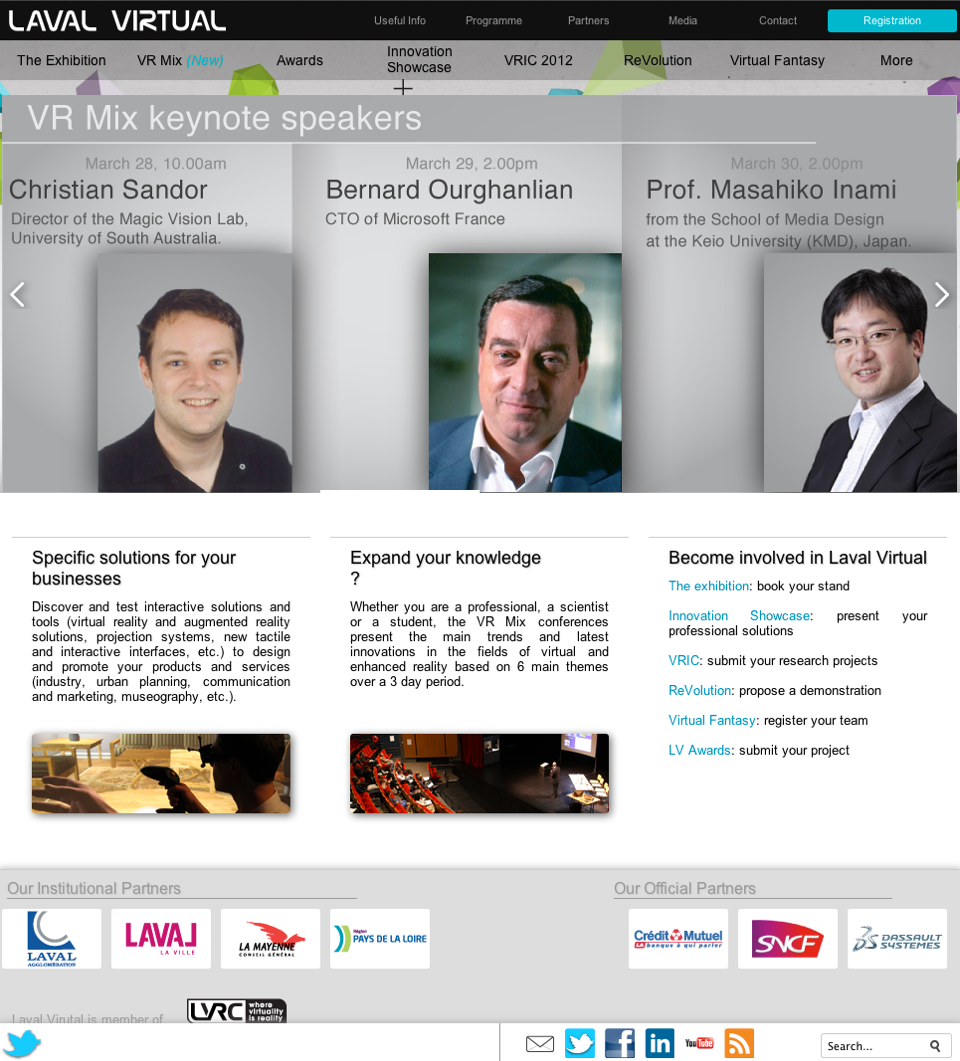 Our director, Dr Christian Sandor, presented a keynote talk at the well-known 14th Virtual Reality International Conference Laval on 28th March 2012.
You can watch the keynote talk on YouTube.
He has also performed the following roles at the conference:
President of the Award Committee
Co-Chair and Program Committee Member of the session: "The Futures of Mixed & Augmented Reality"