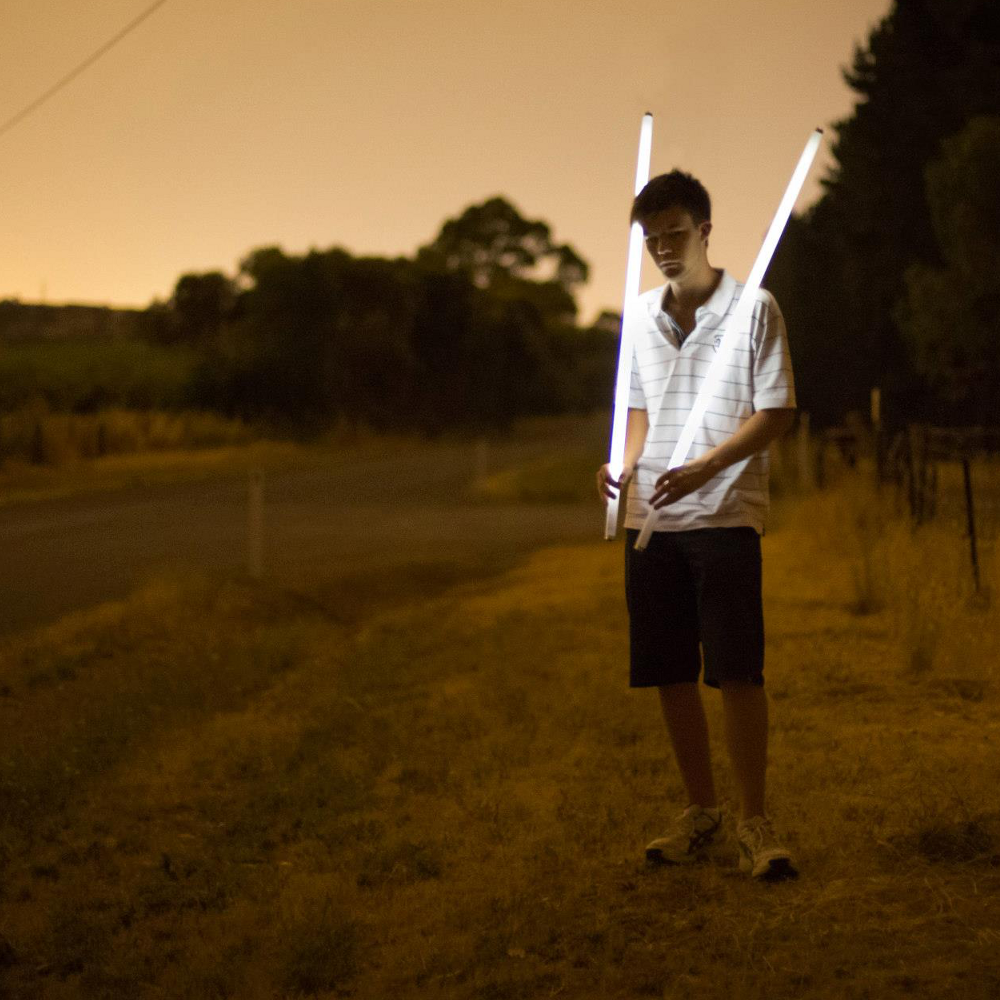 Biography
Scott began programming on an old Microbee (Z80) in Basic around the age of 10, moving quickly through various languages to end up at C++ and Obj-C. He has published a few iOS apps/games and several BlackBerry Playbook games whilst contributing to the arduino and RC hobby communities with microcontroller programming.
Contributions to MVL
At MVL, Scott started working with the Unity3D game engine and the in-house markerless tracking library with the intention to merge AR with the engine for innovative gameplay opportunities on mobile devices.
Direction
Recently, Scott has been moving towards a computer graphics skillset, creating and manipulating shaders with the markerless tracking, allowing for rapid prototyping and exploration of shaders for visual effects with AR. Investigations and implementations of adaptive realistic shadow effects are also planned for future work.
Previous Projects
Shaders
Working with shaders (thanks ShaderToy.com), and have been implementing a ShaderToy esque testing system allowing rapid development of shaders in an AR context on iOS.
&nbsp
&nbsp
Adhesion iOS Game
&nbsp
Augmented Reality Breakout Clone
Completed June 2012
Utilises Unity3D game engine to play a simple game of breakout in an Augmented Reality environment. Written in C#, utilises knowledge of AR and 3D environments.
&nbsp
Arduino Based Timelapse Slider
Linear slider on which a camera is positioned for movement during timelapse photography. Uses stepper motor driver, AVR ATMEGA328P microcontroller and misc components in fully custom control box. Entire solution was conceived designed, built, tested and programmed in 4 weeks during Christmas holidays.
Software skills involve hardware interrupts efficient and accurate timing functions, complex state based logic, aggressive memory management and a simple network protocol designed for multiple device communication. Can interface with a computer to program in slide patterns with Linux helper application. Alpha level support with Adobe After Effects plugin to interpret saved motion pattern for stage camera movement to simplify compositing and visual effects.
Featured on Hack A Day, /r/Arduino.
&nbsp
BlackBerry Playbook Games
Several games and projects written in AS3 for Blackberry Playbook tablet devices. Game and other demo apps written and available on AppWorld marketplace.
&nbsp
Projects
Publications
Copyright Disclaimer: This material is presented to ensure timely dissemination of scholarly and technical work. Copyright and all rights therein are retained by authors or by other copyright holders. All persons copying this information are expected to adhere to the terms and constraints invoked by each authors copyright. In most cases, these works may not be reposted without the explicit permission of the copyright holder.
The colors next to the publications denote the lab in which they were created:
| | |
| --- | --- |
| | Magic Vision Lab. University of South Australia. Adelaide, Australia. |
| | Wearable Computer Laboratory. University of South Australia. Adelaide, Australia. |
| | Canon's Leading-Edge Technology Research Headquarters. Human Machine Perception Laboratory. Tokyo, Japan. |
| | Fachgebiet Augmented Reality. Munich University of Technology. Munich, Germany. |
| | Fachgebiet Computer Aided Medical Procedures. Munich University of Technology. Munich, Germany. |
2013
Kuparinen, L., Swan, E., Rapson, S., and Sandor, C.
Depth Perception in Tablet-Based Augmented Reality at Medium- and Far-Field Distances
Poster in Proceedings of the ACM Symposium on Applied Perception, page 121, Dublin, Ireland, August, 2013.
PDF | bib