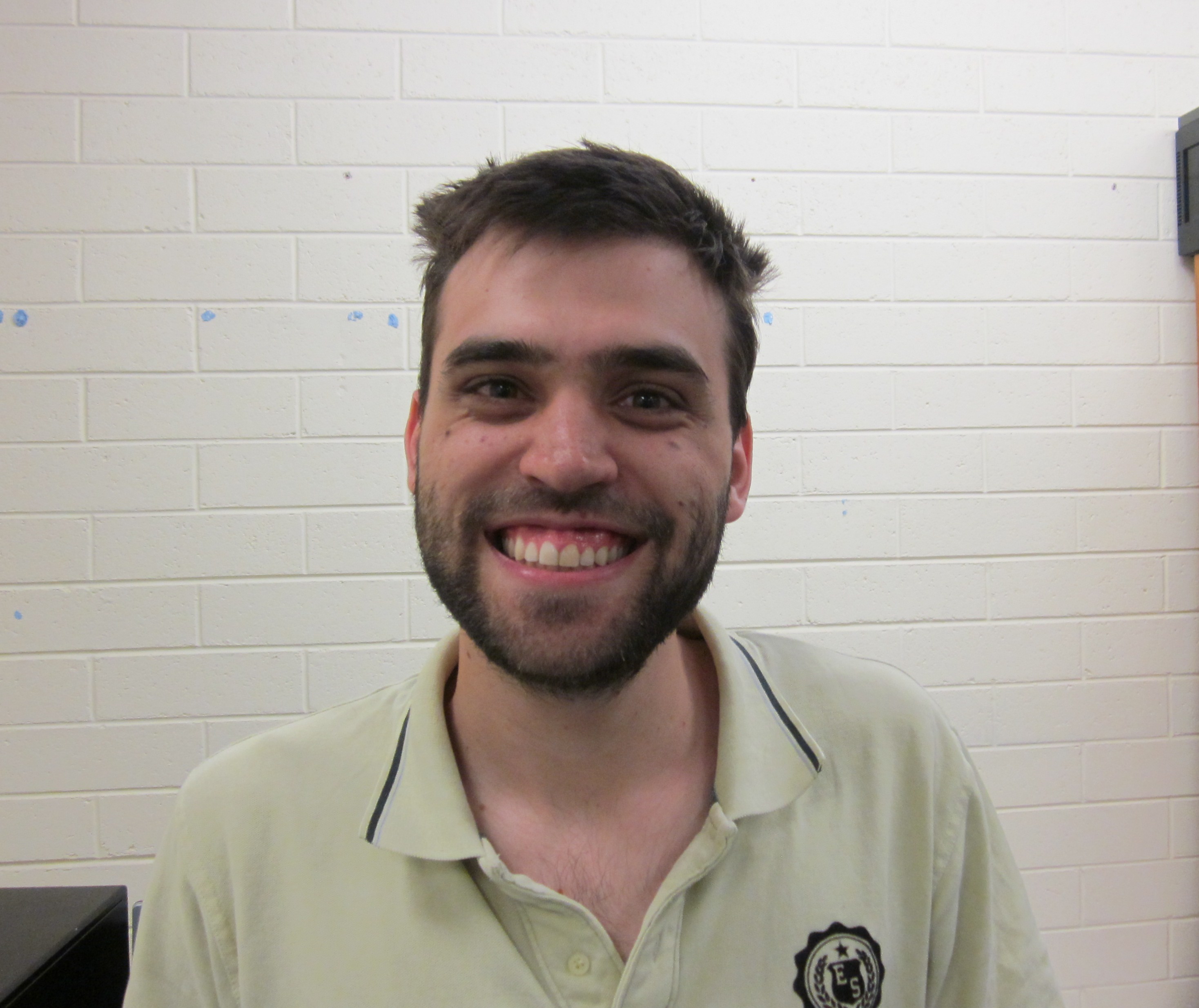 Biography
Michael Csongei completed his degree in Bachelour of Computing (Multimedia) at the end of 2011. Within his degree he has experienced a wide range of topics, including; Video Production, Web Design, Programming (Java), basic Networking and Computer Graphics. After finishing his degree Michael joined the Magic Vision Lab focusing on computer graphic.
Michael first focused upon Computer Graphics on the GPU, resulting in work which received best poster runner up at ISMAR (2012) . He is currently working under the Samsung Advanced Institute of Technology's Global Research Outreach Program, User Experience (UX), Next Generation Mobile User Interfaces with Augmented Reality Visualizations.
Projects
Publications
Copyright Disclaimer: This material is presented to ensure timely dissemination of scholarly and technical work. Copyright and all rights therein are retained by authors or by other copyright holders. All persons copying this information are expected to adhere to the terms and constraints invoked by each authors copyright. In most cases, these works may not be reposted without the explicit permission of the copyright holder.
The colors next to the publications denote the lab in which they were created:
| | |
| --- | --- |
| | Magic Vision Lab. University of South Australia. Adelaide, Australia. |
| | Wearable Computer Laboratory. University of South Australia. Adelaide, Australia. |
| | Canon's Leading-Edge Technology Research Headquarters. Human Machine Perception Laboratory. Tokyo, Japan. |
| | Fachgebiet Augmented Reality. Munich University of Technology. Munich, Germany. |
| | Fachgebiet Computer Aided Medical Procedures. Munich University of Technology. Munich, Germany. |
2014
Csongei, M., Hoang, L., Sandor, C., and Lee, Y.
Global Illumination for Augmented Reality on Mobile Phones
Accepted as Poster in Proceedings of the IEEE Virtual Reality Conference, pages 1--2, Minneapolis, MN, USA, March, 2014.
PDF | video | bib

2012
Csongei, M., Hoang, L., Eck, U., and Sandor, C.
ClonAR: Rapid Redesign of Real-World Objects
Poster in Proceedings of IEEE International Symposium on Mixed and Augmented Reality, pages 277--278, Atlanta, USA, November, 2012. Best Poster Honourable Mention
PDF | poster | video | bib